Saturday I moved house; beds, wardrobes, all that malarkey. Sunday I dug holes and washed barrels and lifted plants and shovelled pebbles and pumped water and caught fish. Today I connected plumbing and caught more fish and filled barrels and filled the growbed with gravel and went to get the thinks that I'd forgotten and blah!Blah!...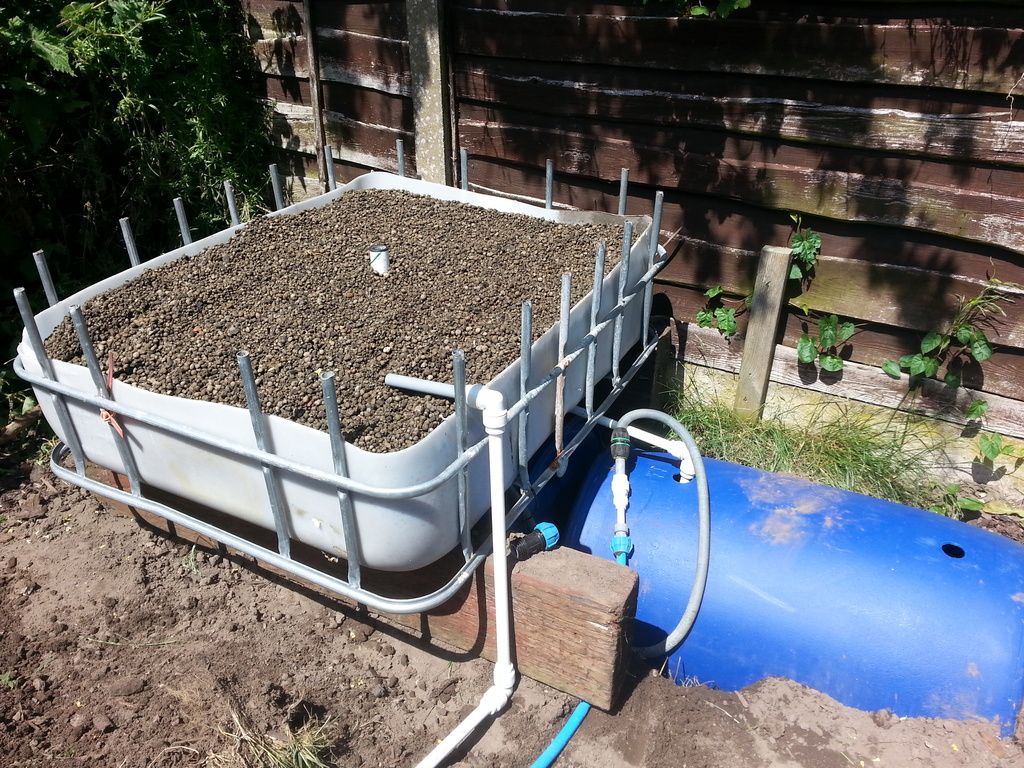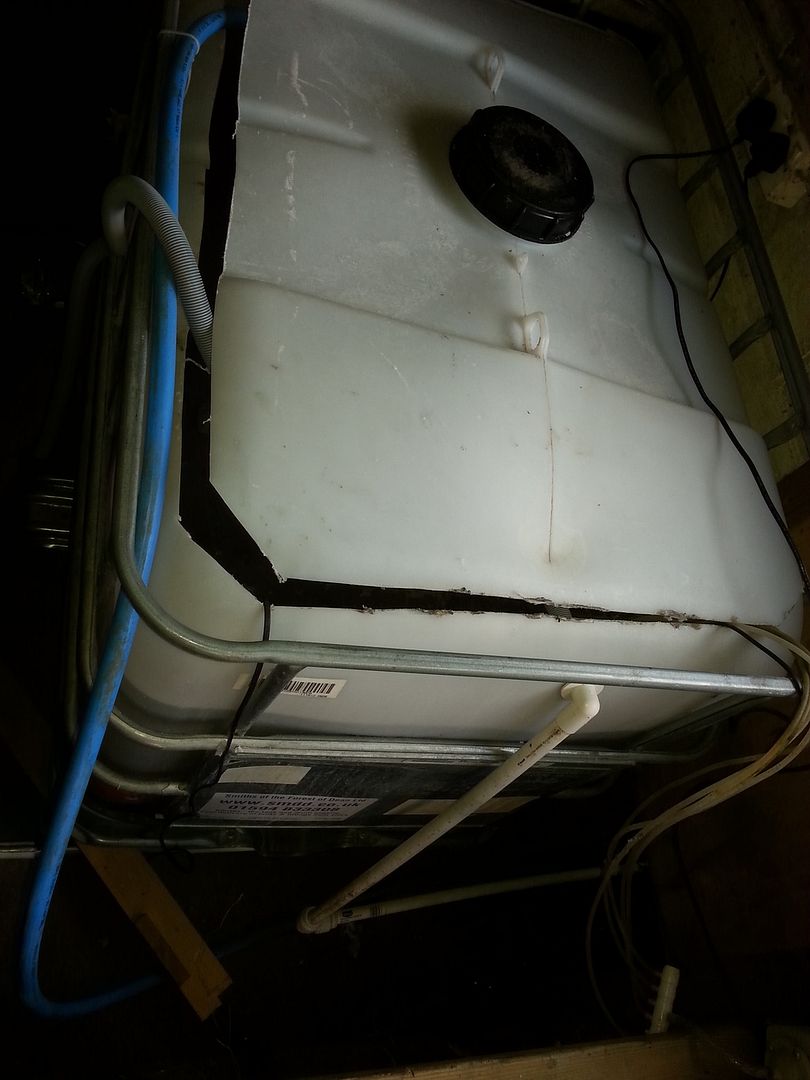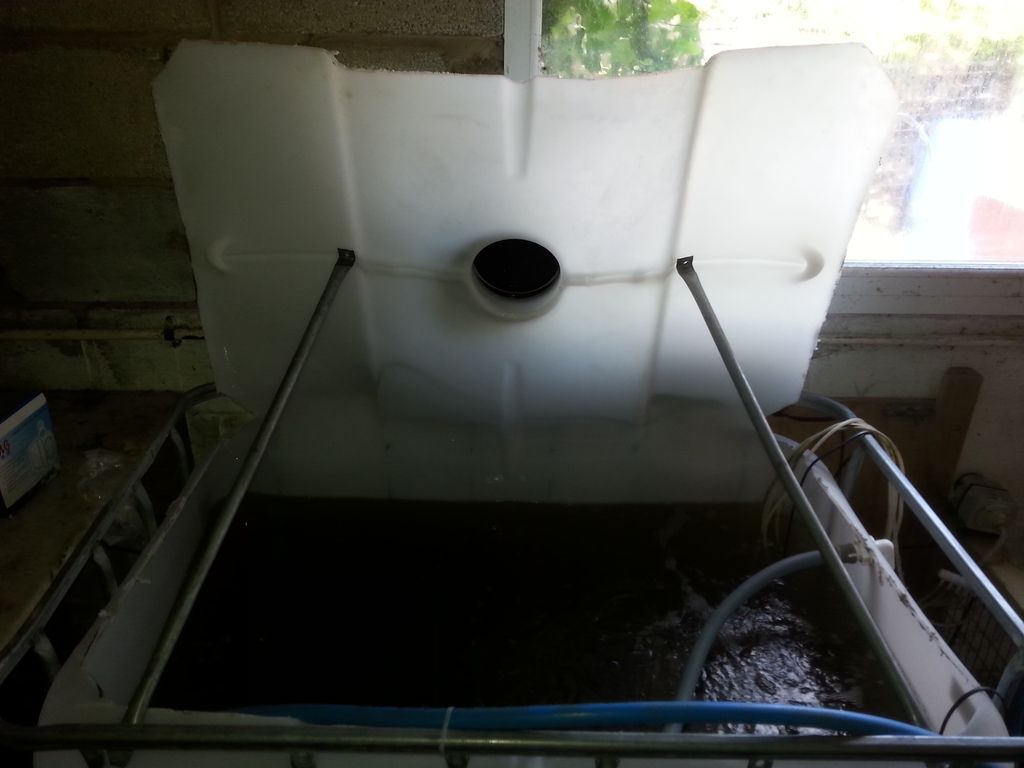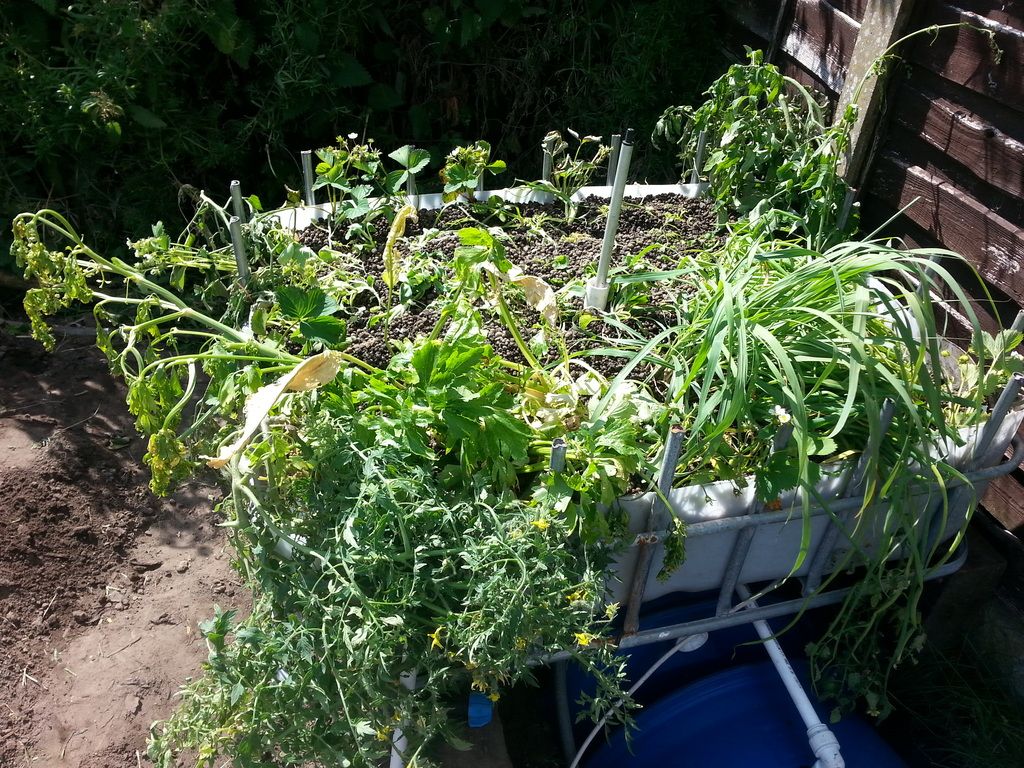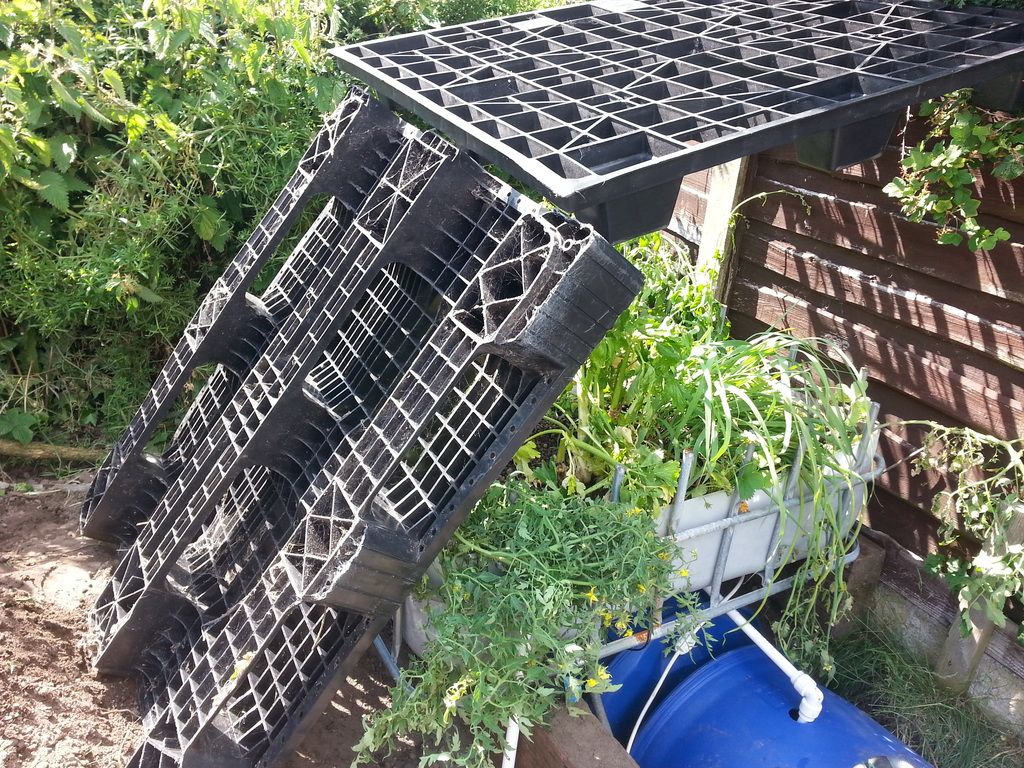 The house move was forced upon us quite suddenly and I'm pleased to have got it done at short notice. A fair proportion of the plants will no doubt die but hopefully enough will survive to keep taking out the nitrates.
The greenhouse will be dismantled next weekend and assembled around it. That'll be a joy to carry out.
Duckweed has started to appear in ponds at the farm where I collect milk in the morning and I've started gathering it. I plan on having a separate tank to grow it in. It's quite nutritious for the fish and they like it. I can use it to take nitrogen out of the fish water if needed and otherwise feed it on hydro nute waste.
Fish were eating in their new home which is encouraging. My concern is that the growbed timing isn't checked and may be too long or short. I ran it throught he cycle once and had to leave for work.
One bonus of the move was fish discoveries. I knew we had 9 fish and was frustrated that we hadn't seen any evidence of breeding. Well I borrowed a landing net froman angling friend and got out the 9 fish but got 3 more tiny ones perhaps 1.5 - 2cm long so they had been breeding, if only 3 survivors.
I went back this morning to search for more with the finer net and.. couldn't find the finer net! Doh! House move! I fished for more with the big net and caught 6 more small ones and then another large fish. That was a surprise. However, peering more closely, there are also a bunch of fry that I'll attempt to recover next weekend when I've taken down the greenhouse.
If it's not clear what's going on perhaps I should clarify. The 2 blue barrels (free if you ask!) are full when the system is idle. The pump is in one of them and they're linked by a syphon tube. When the timer switches the pump on, it delivers water through the blue mdpe pipe to the fishtank sited now in the garage. The fishtank is already full so as water is pumped in it overflows down the white pipe to the growbed. The growbed drain hole is smaller than the inflow from the fishtank so gradually it fills up. It drains into the blue barrel sumptank. When the pump timer switches off the water ends back in the blue barrels.