So having been on this forum quite a while I thought it was about time I tried some of Wilf and Kathys sauces. I ordered the naga chilli jelly and the revenge hot sauce and here is my review.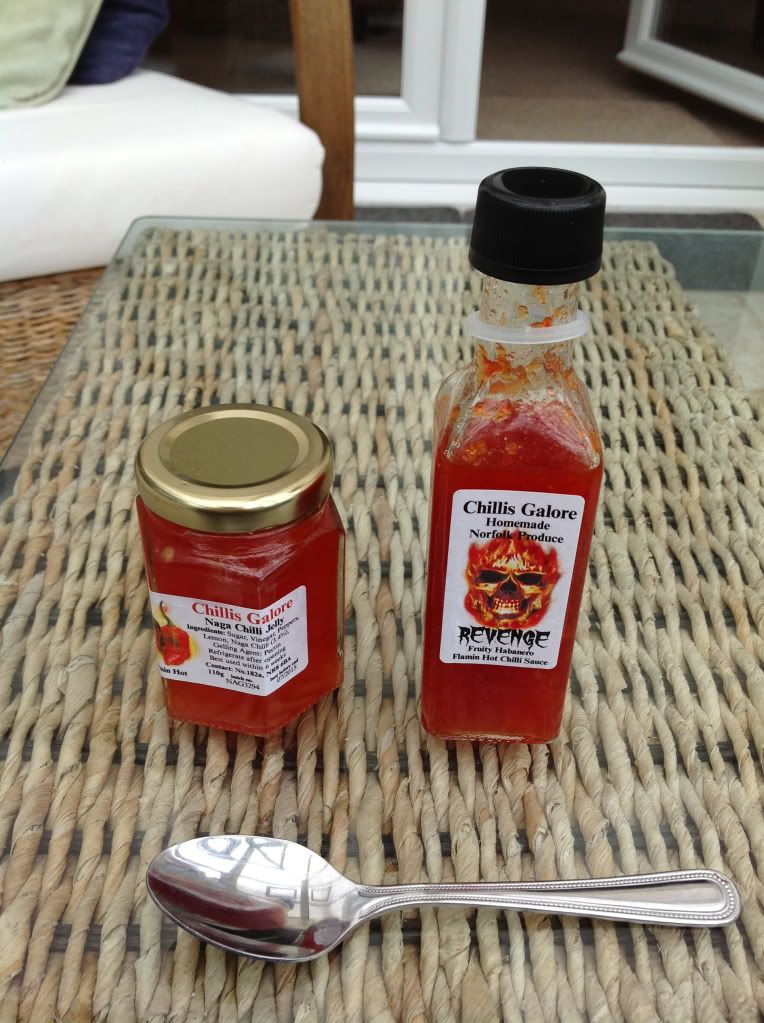 First up the jelly. It's a nice orange jelly with very few bits in it, just a few seeds. The flavour has a zing, maybe a peppery lemon taste with a hint of vinegar, very nice. Then the heat, pretty warm with that familiar back of the throat glow for a few minutes. Very tasty.
Now for the revenge sauce. I see from the ingredients it has chilli extract in, so was interested to see how this tastes, and it is excellent! Texture is fairly thick, almost like a Thai chilli sauce with bits in but the flavour is habanero and sugary with the heat from the habs and chilli extract. You can taste the extract but it doesn't overpower the sauce. I can see myself eating this on sandwiches or with chips and the like.
Overall some great products that I will get again I am sure.
David